Week 2: Pop Art / Comic Book Theme
For the comic book make up theme I choose to do a Frank Miller inspired make up.
The idea was to make her look like a comic book from every angle. The shadows are painted on. 
There were SO many good shots it was hard to choose. Here are 2 of the best one before i added blood and one after. I submited the first one to be marked.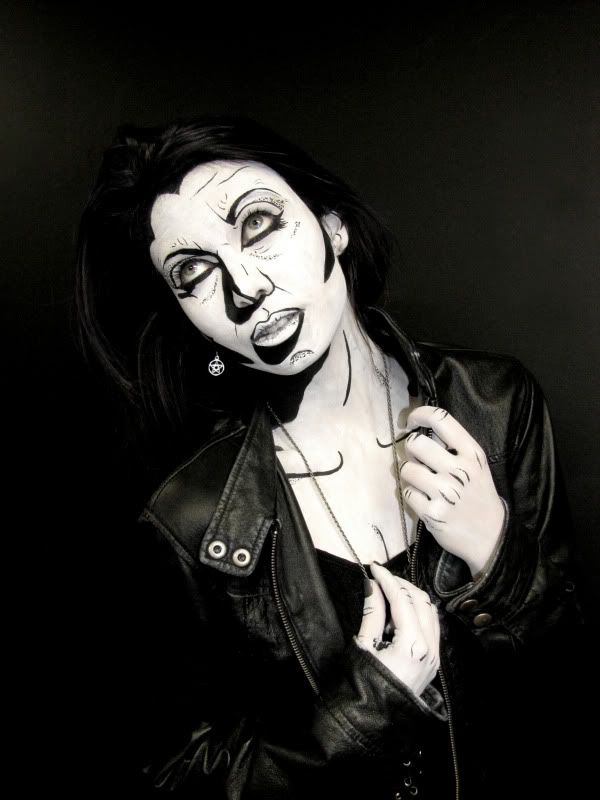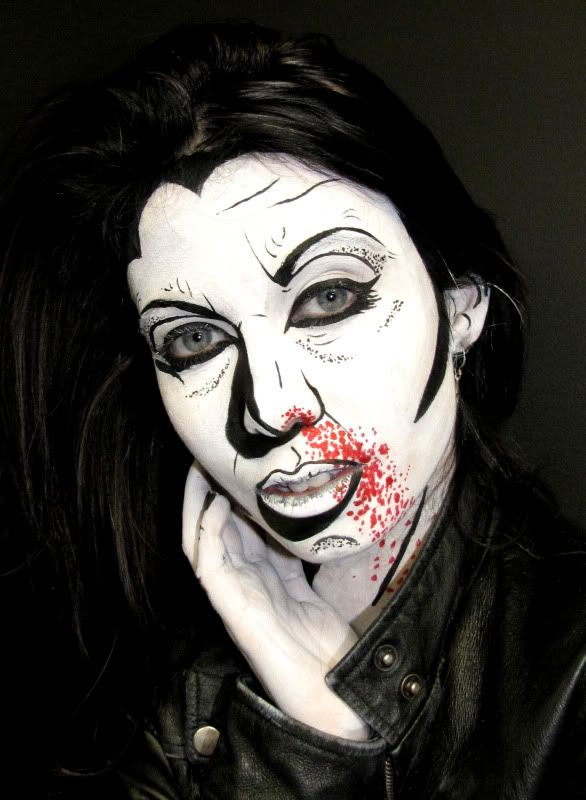 I felt I got really good shots, and it looked amazing in real life, I didn't need to photoshop much at all. I would have gotten a higher grade but the teacher didn't like that the black around the eyes wasn't darker… I left it lighter because i wanted the eyes to look real still, while everything else looked drawn.
My grade for the project: 98.5%
Aryns Project:
For Aryns project he choose the comic Tank Girl, as his inspiration. I helped him make the costume/wardrobe for her. He spent a lot of time in photoshop going around every edge to make a thick black pen line, and he also did a background swap.
Aryns Grade for this Project: 100%